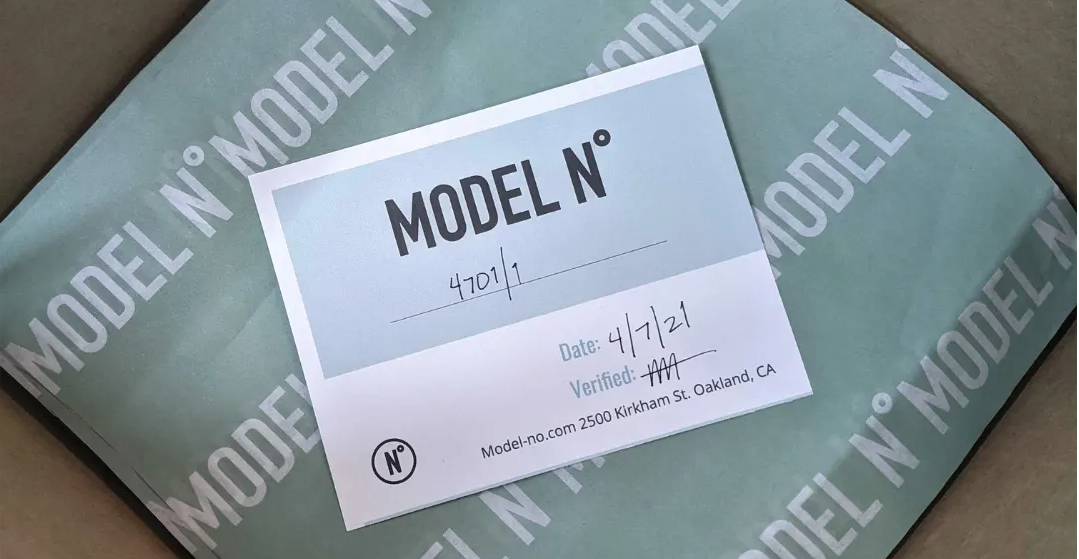 ORDER SHIPPING & DELIVERY
As you know, we make our products to order. We like to get it just right for you, your home, and our planet. This can take some time. Once we have your order, we typically have it ready to ship within 8 weeks depending on the product. Some are more complicated than others.
When your order is ready to leave our micro-factory in Oakland, California, it will ship by ground and arrive at your home within 7-10 days. In select cases, we can arrange for expediting your order. Please contact us for a shipping quote.
Small furniture and home décor items ship via UPS using standard rates.
Large furniture and home décor items are personally scheduled and delivered to your residence by our delivery team. Once scheduled, they will deliver your product to your threshold during a 2-3 hour window on the scheduled day.
At this time, Model No. ships within the contiguous United States only. We do not ship to Canada or other International destinations. If you live outside of the contiguous United States and would like to order a Model No. product, please contact us for a shipping quote.
RETURNING FURNITURE & HOME DECOR
We want you to be happy with your purchase and understand it may take a couple days or weeks to live with your new item. But don't wait too long. Damaged, worn, or otherwise altered items may be refused or result in an adjustment to your refund.
When returned in its original condition within 30 days of receiving your order, we will refund you the full amount of your returned item including applicable taxes. Because we want to eliminate waste, we ask that you use the original packaging when you return your item.
If you miss the 30 day window, we will issue you an exchange or credit in the amount of your purchase. We do not refund for the shipping costs for your original order, however.
Sometimes stuff just doesn't fit. We understand. It's your home after all. No problem.
To make a return, simply email us at orders@model-no.com with your order number and reason for return.
When returning a small item, re-pack your item, attach a shipping label and write the provided RMA number clearly on the outside of your package. Then drop off the package at your local UPS location. If you need assistance with this process, please do not hesitate to contact us.
When returning furniture or a large home décor item, please contact us at orders@model-no.com and we will work with you to coordinate logistics for an easy return.
If you have had a change of heart about your order, we understand. It happens. In this case, we ask that you cancel it immediately. We make products to order and aim to get them to you as quickly as possible. Therefore, we begin production soon after you complete your order.
On most of our standard items, we happily accept cancellations when received prior to shipping. Orders that are cancelled after shipping will be processed as a normal return. We will refund the full amount of your item plus applicable taxes. We will not refund the cost for shipping, however.
For special custom orders that are designed and made just for you, we do not accept cancellations in most cases. If you would like to cancel a custom order, we ask that you immediately contact us. In timely cases where have not begun production, we can accept cancellations and process a return or credit for you.
DEFECTIVE & DAMAGED PRODUCTS
If your product has a manufacturing defect or was damaged during transit, Model No. will refund or replace your product at no additional charge to you. We will refund you for the price, applicable taxes, and the original shipping charges for your item.
If you have a defective or damaged product, please contact us immediately. We will help remedy your situation as fast as possible.
We know how it is, styles change and furniture preferences evolve. Perhaps you are redecorating, or you simply have too many tables? Whatever the reason, if you're contemplating giving up a piece of Model No. furniture, we'd like to help. .
The last thing we want to see is our products ending up in the city landfill.
Therefore, we are happy to take back your Model No. product and recycle the components at our facility. We are able to accept any piece and either recycle it back into our manufacturing stream, recycle it locally or otherwise process the materials to ensure proper disposal.
To return your product for recycling or composting, please contact us.
Want to handle it yourself?
Put it in your city Recycling or Compost Bin after you contact your local city dump & recycling centers to learn about what they will take. The 3D printed sections of our products are made of PLA, a bio-resin that is compostable or recyclable by most facilities.