Model No. Launches The Platform Series
The multi-product line offers a sustainable and non-toxic approach to luxury home furnishings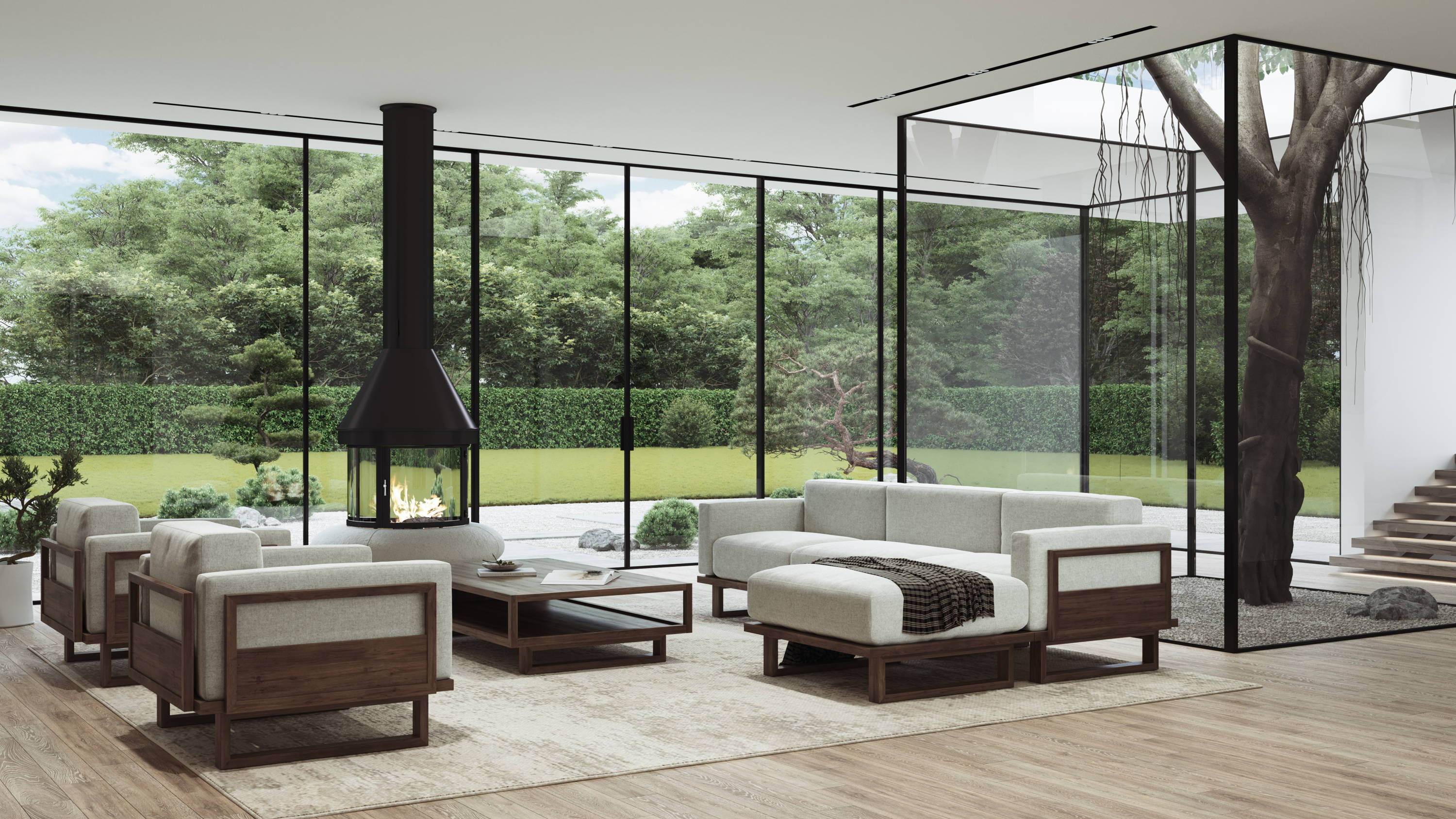 Oakland, CA – October 5, 2021 – Model No., the sustainable, on-demand furnishings company, announces the introduction of The Platform Series, a classic minimalist platform-style furniture collection including sectional sofas, chairs, ottomans, and coffee tables, coined "The Healthiest Furniture on the Planet."
According to the U.S. Environmental Protection Agency, Volatile Organic Compounds (VOCs), the chemicals absorbed by furniture in the manufacturing process, may have short- and long-term adverse health effects on humans. Many consumers are unaware that these toxic chemicals are off-gassing from the furniture in their homes. Those that are aware of these chemicals encounter limited options for chic, luxurious furniture pieces that not only look great in their home, but are safe for their families and the planet.
After observing this gap in the market, Model No. dedicated itself to designing and producing "The Healthiest Sofa on the Planet," a sofa intended to revolutionize the way consumers view sustainable furniture.
"At Model No., we firmly believe that great design shouldn't be toxic," said Phillip Raub, CEO of Model No. "Our customers are looking for high-quality products that are healthy for them, their families and the environment, and we feel that they shouldn't have to sacrifice style to achieve that. The Model No. Platform Series will set the standard for sustainable luxury and become what consumers expect from the furniture industry, and our domestic manufacturing practices will ensure that we can deliver healthy, high-quality products faster than our competitors."
An elite team of designers, helmed by Design Director, Michael Vance, formerly of RH, Williams Sonoma and The Gap, tirelessly searched the market for the most sustainable, non-toxic and durable materials like organic, GOLS-certified organic latex foam made from sap of rubber trees, 100% wool and upcycled wool blends, ethically-sourced feathers, and FSC® certified hardwood. None of these materials have added flame retardants and other harmful chemicals common in furniture today.
"We created The Platform Series to be the pinnacle of design and sustainability," said Vance. "It was important for us to ensure each material we chose was pure and durable. We spent months perfecting the design to provide customers with an ultra-luxurious, sophisticated sofa that will simultaneously be the most elegant, non-toxic and eco-friendly piece in their homes."
The first release of the Platform Sofa will be fully customizable to each customer's individual aesthetic preferences and the space in their home, from fabrics to wood types to configurations. The sofa chairs and the coffee table can complement the sofa in a larger room or be used to make a chic lounging space in a smaller apartment. Model No. customers can also expect future expansions of the Platform Series and its offerings.
The Platform Series products are produced domestically and on-demand in Model No. 's California micro-factory, eliminating the carbon footprint of producing and importing from overseas. The local production also streamlines the shipping and delivery process down to approximately 12 weeks, from order to shipment. All customers who book a reservation will receive complimentary white-glove delivery to their home.
Customers can visit model-no.com/healthysofa to reserve their sofa today.
About Model No.
Model No. is the first sustainably made and customizable furnishings company driven by a devotion to technology, design and environmental responsibility. Our approach provides luxurious modern pieces that are made domestically with non-toxic and sustainably sourced materials and produced using clean manufacturing practices and technology. All items are created on-demand and delivered under 12 weeks, eliminating long wait times and wasteful inventory. FSC-C125400. For more information, please visit Model-No.com.