Model No. Launches Model No. Environments to Design and Produce Furnishings for B2B Clients
The Sustainable Furniture Company Will Bring Clean Products to Retail, Hospitality, and Corporate Spaces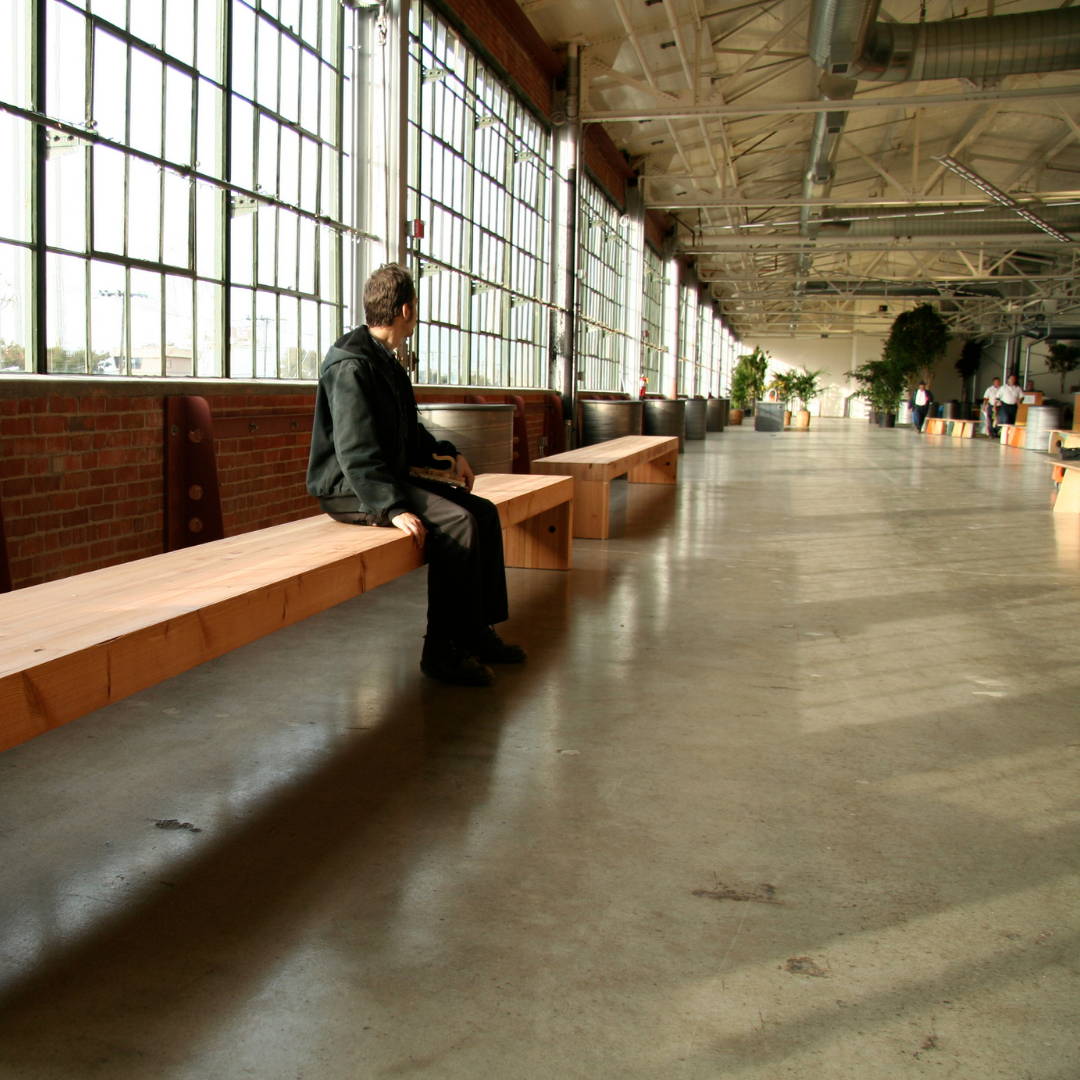 Oakland, CA – August 27, 2021 – Model No., the sustainable furniture company that designs and produces its products from plant-based materials using clean production technologies, has announced the launch of Model No. Environments, a business-to-business division created to serve the rapidly growing demand for sustainably made furnishings.
As employees return to work, retailers re-open, and hotels welcome back travelers, companies are examining how to make their environments safer, healthier, and more eco-conscious. Model No. Environments is partnering with retail, hospitality, and corporate clients to design and produce modern furnishings and fixtures that are sustainably made using recycled and regenerative materials, clean technology, and non-toxic materials.
The creation of Model No.'s new division comes at a time of increased concern over the dangerous, ambient toxins released from commonly-used consumer products such as sofas, chairs, desks, and other accessories, which harm indoor air quality. Committed to clean and sustainably-sourced products, Model No. Environments will help its clients create a safer and healthier environment for everyone returning to workplaces, retail stores, hotels, and resorts.
"Shortly after launching our consumer site, we received inbound requests from brands drawn to our sustainability story, asking if we made products that could withstand commercial usage. Model No.'s manufacturing process allows us to design and manufacture products that meet the needs of both consumers and businesses. Today, we are working with Fortune 500 companies across retail, hospitality, and work spaces to develop sustainable furnishing solutions," said Phillip Raub, CEO Model No.
With Model No. Environments, clients not only have full access to the growing catalog of Model No. products, but also a design-build model that will let them design and produce safe, sustainably made products for workplace, retail, and hospitality environments.
"The industry's traditional supply chain needs to be shaken up and rebuilt from the ground up with the
environment in mind. With Model No. Environments not only can the customer pick from an extensive catalog of existing products, but they can also design custom solutions and have them produced to order at a facility near them," said Kevin Wildes, SVP of Product Development and Design for Model No.
Current furniture production occurs largely overseas and includes complicated, wasteful shipping and logistics over the ocean. By contrast, Model No. produces all of its products from its first micro-factory located in Oakland, California. By sourcing sustainable, non-toxic materials and manufacturing and shipping domestically for its clients, Model No. Environments will provide inspired modern furnishings and significantly reduce its environmental impact relative to traditional furniture brands.
About Model No.
Model No. is the first sustainably made and customizable furnishings company driven by consumer needs and led by a devotion to technology, design and environmental responsibility. Our approach provides artfully crafted pieces that can be fully customized by consumers to fit their style, budget and home. Pieces are made domestically with sustainably sourced materials and produced using the latest eco-friendly automated tech including 3D printing. All items are created on-demand by consumers and delivered in a few weeks, eliminating long wait times and wasteful inventory. For more information, please visit Model-No.com