Model No. Launches Collection of Outdoor Furniture Pieces Made from 3D Printed Agricultural Waste and CNC Fabrication
The sustainable furniture company can produce and ship in just a few weeks for outdoor Summer gathering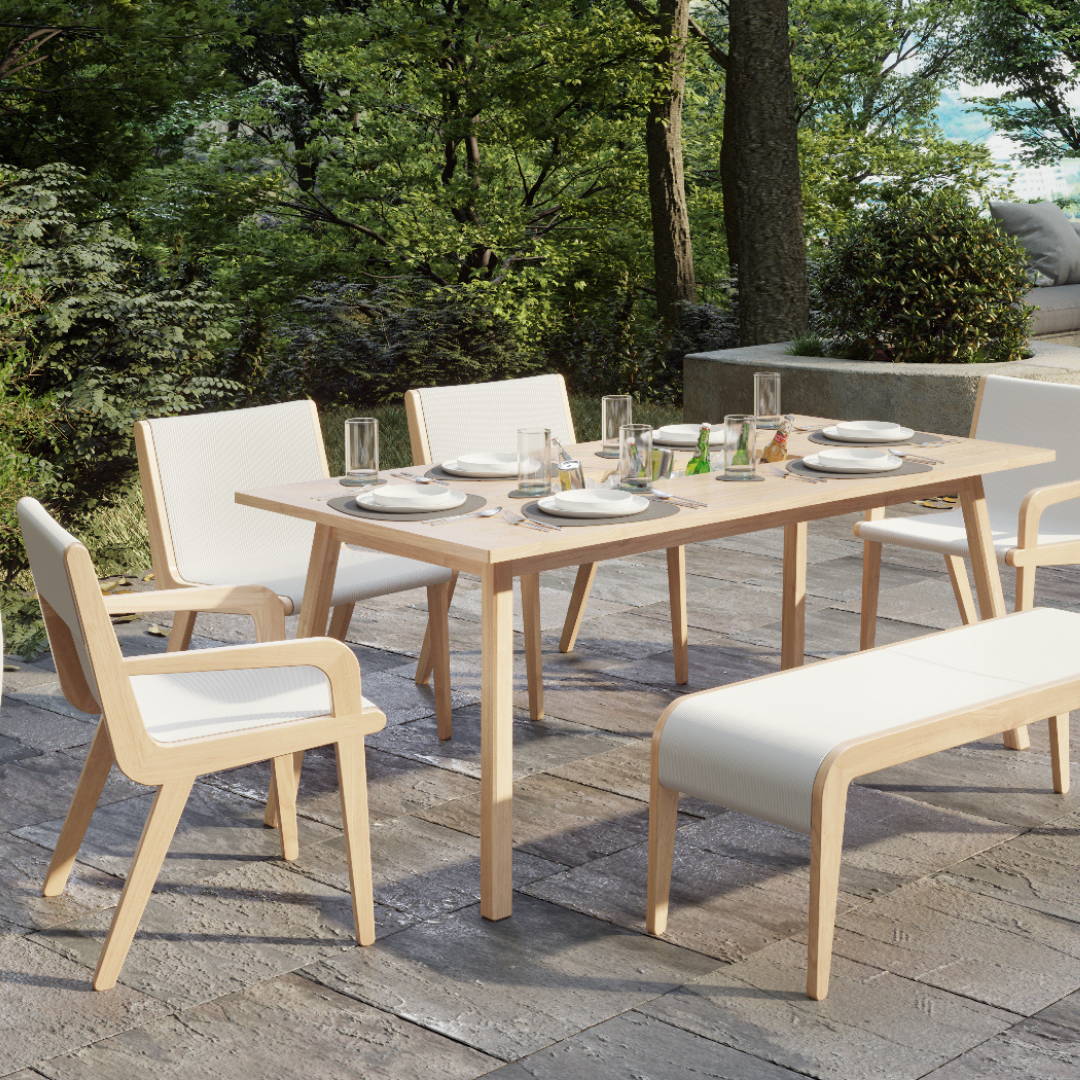 Oakland, CA – May 4, 2021– Model No., the on-demand custom furnishings company, today announced the launch of the Outdoor Collection. The new line provides customers with elegant, modern products that are engineered for sustainability and to withstand the elements. As people begin to gather outdoors again, in socially distanced settings, outdoor furniture pieces have become even more necessary. Model No.'s method of 3D printing furniture from agricultural waste produces long-lasting, sustainable products that do not damage the environment.
"As excitement builds for the Summer, outdoor dining, BBQs and gatherings will allow many to reconnect with friends and family," said Phillip Raub, CEO of Model No. "Model No. 's latest collection includes practically designed and sustainably made pieces finally giving customers an eco-friendly option for outdoor entertainment."
The new collection includes the following:
Cynara Table

Cynara chair

Solis Side Table

Solis Lounge Chair
Through the use of 3D printing agricultural waste and CNC fabrication, Model No. minimizes carbon emissions and toxic byproducts, making the company's catalog the largest eco-friendly offering for today's conscious consumer. Model No. was built for the future of the retail industry with sustainable practices using the latest eco-friendly tech for the of-the-minute needs for the mindful consumer.
About Model No.
Model No. is revolutionizing how furnishings are designed, produced and sold. Our distinctive approach provides custom, sustainable products with accessible price points that are created on-demand by consumers. Made domestically, all furnishings are artfully crafted from sustainably sourced materials, such as upcycled food waste, and produced using the latest eco-friendly tech including 3D printing. With just a few clicks online, consumers customize products and they are made to order and delivered in a few weeks, eliminating long wait times and wasteful inventory. For more information, please visit Model-No.com.